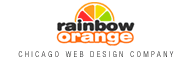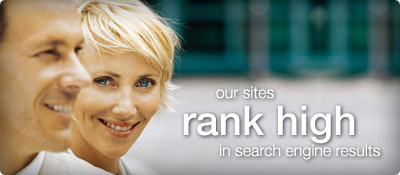 We design beautiful web sites and we develop user friendly web sites too. Rainboworange is a website design company located in Chicago. Although our head office is based in Chicago, we successfully work with clients from all over the world.
Website Design - Pricing

The cost of designing a web site is tricky business. Web designing is a relatively new profession and even web designers themselves are uncertain as to how much they should be charging since experience and abilities tend to range dramatically from person to person.
A good independent contractor, or a member of a web design firm, will ask you questions about your specific needs and your expectations to determine the amount of time and work it will take to complete the project. Then they'll submit a bid or proposal. For best results, have each potential candidate fill out a standard form so you can compare bids.
If you're using an independent contractor, the full cost of the project will probably be determined by the designer's hourly rate and the number of hours per day the designer plans to work on it over a specific time period.
Some designers will be willing to negotiate a flat fee for the entire project. If you agree upon a flat fee, the designer will also have to agree upon a completion date.
In either case, the hourly rate for Web design work tends to be between $50 and $100.
You might find someone who charges less than $50 per hour, but that will likely be someone who is still fairly inexperienced.
For a high-end designer, one with several successful web designs in their portfolio and/or one who is capable of developing back-end functions of the site, expect their fee to be about $100/hour, or possibly more.
For free web site design consultation, click here.

Things you have to know before you can make an informed decision.