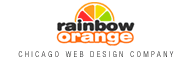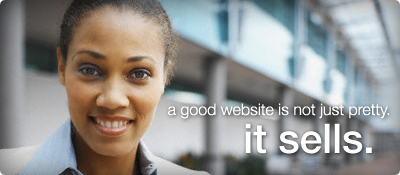 We design beautiful web sites and we develop user friendly web sites too. Rainboworange is a website design company located in Chicago. Although our head office is based in Chicago, we successfully work with clients from all over the world.
Terms Of Use
1. Authorization/contact agreement.
The client is engaging Rainboworange as an independent contractor for the specific project of developing an Internet web site, graphics or modifying an existing web site. The web site is to be hosted by Rainboworange. The client also authorizes Rainboworange to publicize their completed web site to Internet search engines, directories and other indexes.
The client is responsible for providing accurate and reliable contact information. The client agrees that any email address given for business purposes will be active and understands that the client is responsible for replying to all correspondence sent to that address by Rainboworange. Failure to respond in a timely manner may result in a suspension of your account if Rainboworange is unable to contact you for a 14 day period using the contact information that you have provided.
2. Changes and Additions.
Any changes request by you after agreed completion and upload may be subject to additional charges. Additional work requested will be considered as a separate work order. Rainboworange is under no obligation to make any additions that do not arrive in writing or arrive without an acknowledgement of charges to be billed.
You must submit a new order form when adding additional pages/features to your web site. Any further revisions in your web site may result in additional charges if it requests anything other than a simple change of contact information or a correction of an error.
3. Completion Date.
Rainboworange and the client must work together to complete the web site in a timely manner. Rainboworange agrees to complete the web sites in a timely manner, no later than four (4) weeks from the time that ALL information and materials are received by Rainboworange.
If the client does not supply Rainboworange with ALL information and materials by a date, 8 weeks from the date that the Order Form is submitted, the account may be suspended or even cancelled at the discretion of Rainboworange. If for any reason, a lengthy delay is anticipated after all materials have been delivered to Rainboworange, we will provide a refund for any uncompleted work that is cancelled by the client or advise the client of a new schedule for the contracted work.
4. Payment of Fees.
All design work completed or in progress remains the legal property of Rainboworange until full payment is received. Once full payment is made, the client shall retain legal ownership of all contracted work.

Fees to Rainboworange are due before the commencement of any contracted work. If payment is not arranged within 7 days of the Submission of the Order Form, the account can be cancelled by Rainboworange.
The entire amount of the contract becomes due and payable at the time that the work is contracted - NOT upon completion.
For your convenience, we accept Visa, MasterCard, PayPal or International money order. All payments must be made in U.S. Funds. Public access to the web site will be granted after final payment is made.
Fees for updates are due within 10 days of receipt of invoice. Payments must be paid promptly. Delinquent bills will be assessed a $25 dollar charge if payment is not received within 10 days of the due date. If the amount remains delinquent 30 days after its due date, the account will be suspended until the account is paid in full - including the $25 US charge for delinquency.
If the amount remains delinquent for more than 6 months, the account will be turned over to a collection agency.
5. Impossibility of Performance.
Client acknowledges and agrees that Rainboworange cannot guarantee the absence of service interruptions caused by Acts of God or other circumstances beyond their control including, but not limited to, local telecommunications problems, line failures, or temporary down time for maintenance or upgrades. The client also accepts that because web pages rely on delivery through a world-wide web of co-operating systems - from time to time, any web site may temporarily experience interruptions beyond the control of Rainboworange.
6. Copyrights and Trademarks.
The client unconditionally guarantees that any elements of text, graphics, photos, designs, trademarks, or other artwork furnished to Rainboworange for inclusion in the web site are owned, or that the proper permissions were received by the client from the rightful owner to use these elements in the web site. The client further guarantees that Rainboworange will be held harmless, be protected from, and be defended from any claim or suit arising from the use of such elements furnished by the client.
7. Copyright to Web Pages and Artwork.
Upon full final payment of this contract, Rainboworange agrees that its work product produced in the performance of this contract shall remain the exclusive property of client, and that it will not sell, transfer, publish, disclose or otherwise make the work product available to third parties without client's prior written consent. Rights to photos, graphics, source code, work-up files, and computer programs are specifically not transferred to the client and remain the property of their respective owners. Clients are entitled to personal use of purchased Rainboworange artwork e.g. incorporating it into letterheads, business cards, print advertising (credit to Rainboworange where applicable), however we do retain the copyright on each graphic. This means that you are free to use your graphics as in the above fashion, but cannot modify them in any way. We also reserve the right to display your graphics as examples of our work on our design site. Distribution of graphics to other parties is prohibited, including usage on other web sites, inclusion in any collection, or sale of artwork. We require that a link back to our design site be placed on each site created by us or on pages where our graphics are featured.8. Removal of web pages. Rainboworange reserves the right to remove the design from public posting for failure to adhere to the terms of this contract, including violation of any licensing agreements or failure to pay fees duly assessed.
9. Refusal of Service.
Rainboworange reserves the right to refuse service for any web site or material that that it feels is not legal, moral, or in the best interests of Rainboworange. Rainboworange is not responsible for the content of any web site. Rainboworange may cancel this contract for failure of the client to abide by its terms.
10. Cancellations and Refunds.
Any cancelled work will only be refunded if cancelled before being posted on an active web site. Any refund authorized, will be calculated using the terms below.
Any work cancelled by the client after being posted to an active site may be considered for a partial refund at the sole discretion of Rainboworange.
Once design work has commenced, the initial deposit of 50% is non-refundable. Notice of cancellation must be received in writing, and Rainboworange will invoice the client for any work completed for which compensation is not included within the aforementioned 50% deposit. The client agrees to accept responsibility for all work completed prior to written notice of cancellation being received by Rainboworange.
11. Design Credit.
A small logo image and/or text link to Rainboworange will appear at the bottom of each page on the site. The client agrees to display this image and/or link for as long as the web site, designed by Rainboworange, is publicly displayed on the internet, regardless of where the site is hosted or maintained.
This agreement may be changed without notice. The user agrees to be bound by the current version of this document.
Disclamer
This site contains hyperlinks to World Wide Web sites that are created and maintained by other organizations. We have included these links because we think that visitors to our site may find them of interest. Keep in mind that the Rainboworange does not necessarily endorse the views expressed on these Web sites. While we have initially visited these sites before linking to them, please understand that we do not control their content and that such content is usually being changed. Also, we do not guarantee the accuracy or completeness of any information presented on these sites. Furthermore, visitors should be aware when they leave our site and to read the privacy statements of any other site that collects personally identifiable information.

Things you have to know before you can make an informed decision.