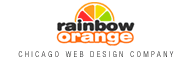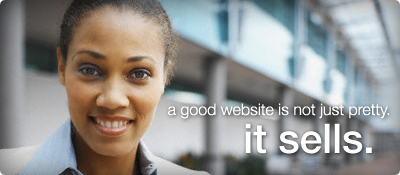 We design beautiful web sites and we develop user friendly web sites too. Rainboworange is a website design company located in Chicago. Although our head office is based in Chicago, we successfully work with clients from all over the world.
Website Design - Questions to ask your web designer

The following is a checklist of questions you should keep handy when interviewing potential web designers.
Are they capable of adding any back-end functions to your design?
Are they willing to design around items you've already had designed by someone else, such as your company logo?
If you don't have a company logo designed already, are they capable of designing one?
Do they offer search engine optimization?
Ask how long they have been in the business and who their current clients are. This would also be a good time to get the names and numbers for references.
Have they won any Web design awards? Which ones? (It's a nice sign if they have, but don't be dismissive if they haven't. There are only so many Web design awards to go around.)
If they cannot finish the project by the agreed-upon date, will they continue to charge the regular hourly fee to finish it?
Will they be taking on other projects while working on yours? If your project is large and complicated, you don't want someone who may be overextending himself.

Things you have to know before you can make an informed decision.