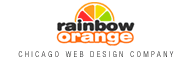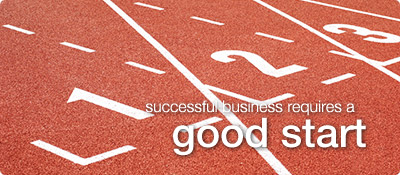 We design beautiful web sites and we develop user friendly web sites too. Rainboworange is a website design company located in Chicago. Although our head office is based in Chicago, we successfully work with clients from all over the world.
Web Hosting Services
When it's time to put your Web pages up on the Internet, you will need a web hosting service provider. These services range from free accounts with a few simple options, to expensive business class Webhosting with every option you can imagine. The provider you choose depends upon how you plan to use your Web site, how much traffic you expect to get, how much you want to spend, and how much time you want to spend maintaining the servers and systems that power the Website.
Free Web Hosting
Free Web hosting is a good option for small personal Websites. There are a handful of free hosting providers that offer all types of features. The big downside to most free hosting services is that they put advertising banners on your Website to make money. If you don't mind having ads on your Website, free hosting might be for you.
Paid Hosting or Shared Hosting
There are hundreds of companies that specialize in providing Web Hosting services for Web sites of all sizes. Whether you have a small site of just a few pages or a giant corporate website with thousands of dynamically generated web pages, you can find a provider to suit your needs.
Typically you pay a fee for space and services on a Web hosting provider's systems. Depending upon what services you want the price starts about $5 US, and can go up to several hundred per month for a very complex system. Services can include CGI access, database support, PHP, ASP, E-Commerce, SSL, extra storage space, extra bandwidth, and much more. The best thing to do is compare a few compaines and plans until you find one that fits your needs and budget.
Dedicated and Managed Hosting
Dedicated hosting, also called dedicated server hosting, is a type of webhosting that allows you to lease an entire webserver (not shared with anyone). This is more flexible than shared hosting, because you have total control over the server(s), including choice of operating system, hardware, etc. You can also pay to have administration of the server provided by the hosting company as an add-on service. This is called managed hosting. For some companies and larger websites a dedicated or managed hosting account is preferred because of the extra control and flexibility they provide.

Things you have to know before you can make an informed decision.