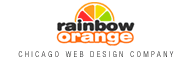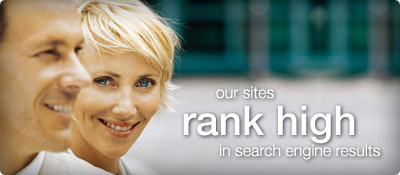 We design beautiful web sites and we develop user friendly web sites too. Rainboworange is a website design company located in Chicago. Although our head office is based in Chicago, we successfully work with clients from all over the world.
Web Design FAQ
How long does it take to build a website?
Like anything, a good Web site takes time. Because Rainboworange Design Team is focused on custom design (no templates), we need to work with you to design and develop your site to meet your functional and visual preferences and requirements. It's a very interactive process and it does require time.
How much does it cost to build a website?
Rainboworange builds a wide array of Web sites, and it is impossible to put a price tag on every possible option. However, we understand Clients' needs to find out about the cost as soon as possible. Best way to find out about the price is to fill out our QUOTE REQUEST form, and give us 24 hours to get back to you with initial estimate.
How can I request a quote?
You can spend few minutes filling out our QUOTE REQUEST form and wait for our response.
How can I communicate with Rainboworange Team during the production?
Rainboworange utilizes Web-based Project Management System which allows our Team to stay in constant touch with Clients and at the top of production process. Every Client gets access to this System and is able to track production, post messages, post comments, request changes, etc. We strongly encourage every Client to participate in Production and using our System is the best way to do it.
What kind of technology do you support?
Rainboworange Team is experienced in the following programming languages and applications: HTML, JavaScript, DHTML, XML, PHP, Flash, and others. If we can't do something (which we doubt), we will tell you where you can get what you are looking for.
Do you provide Logo Design Services?
Yes. More information about our logo design services can be found here.
Do you do template based Web design?
No.
Do you provide Web Strategy Consulting?
Yes and our approach is very simple: We listen and try to give Clients directions in how to achieve objective(s). We also have a point of view and aren't afraid to express it.
Do you provide Search Engine Marketing services?
Yes. We have a dedicated Search Engine Marketing Specialist on our Team who is able to develop effective SEM strategy and provide best bang for your buck.
Can you host my Web site?
We provide hosting services for our Clients. We care very much about stability and reliability of Servers where your Website might be located. We guarantee best possible hosting experience. For more info about hosting, please click here.
I need some changes to be made on my Web site? Can you do them for me? How much does it cost?
Most of our Clients utilize our update and maintenance services on "per task" basis. However, if you are interested for monthly update/maintenance services, we can do that as well. Update and maintenance process is very easy with utilization of our Project Management System. As our Client, you will be assigned with username and password, and every time you need a change on your website, you would be able to post request directly to our Team.

Things you have to know before you can make an informed decision.