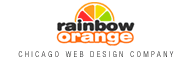 We design beautiful web sites and we develop user friendly web sites too. Rainboworange is a website design company located in Chicago. Although our head office is based in Chicago, we successfully work with clients from all over the world.
Icon Design for WinXP - Rainboworange
Do you need a nice looking, smooth and elegant, WindowsXP-style icon? No problem, we can do it! Or you prefer that old fashioned, clean and pixelated look? Again, we're here to create exactly what you need. Just , explain your requirements and you'll have your brand new, professionally looking icons in a matter of days (maybe even hours).
All icons designed at Rainboworange come in all three standard Windows sizes: 16x16px, 32x32px and 48x48px.
Here are a few examples of our icon design:

Things you have to know before you can make an informed decision.